CALL US Monday-Friday 8am-8pm on
(02) 9269 0444

EMAIL US 24/7 for any questions or placing a order at sales@ajldirect.com.au

FAX US Order forms can be faxed to
(03) 9848 6914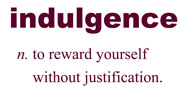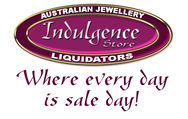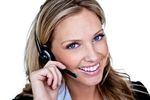 About Us

Australian Jewellery Liquidators was founded in 1999 and has been established for over 15 years. Our company has grown to be one of the Largest Jewellery Expo Companies in Australia.
Australian Jewellery Liquidators is built around bringing a massive jewellery variety direct from the manufacturer to the without retail markups!
We clear overstocks,exconsignment and one off designer pieces.Australian Jewellery Liquidators works on behalf of the most reputable Australian manufacturers of the highest quality. Most of our jewellery lines are proudly Australian Made and exquisitely crafted to the highest standard.
We have an extensive amount of expertise in making 9 Carat Neckchains, Bracelets, Bangles ,Earrings ,Pendants ,Gemstone rings, Diamond Rings ,Wedding Bands,Engagement rings .Many of our pieces are hand finished and have taken many hours to be made perfectly . Our jewellery is solid and not plated or filled.All of our jewellery range is genuine stamped 9 Carat Gold or 18 Carat Gold .Most of our diamond premiere rings come with a certificate supplied.All our gemstones rings are natural stones not syntethic artifically made . All our silver is genuine sterling silver and solid.
---
Our Associations
Australian Jewellery Liquidators have been associated with Radio stations Hot FM Sea FM and Televison stations such as Prime, WIN, Channel 10 and supporters of many major foundations and organisations and non for profit charities.To conduct a fundraising event contact us at fundraising@ajldirect.com.au
---
Contact Us
Any enquiry regarding Australian Jewellery Liquidators Indulgence store products or purchases can be emailed to sales@ajldirect.com.au or customer service is available Monday to Friday 8am - 8pm .
Please call us on
(02) 9269 0444 + from overseas call ( 61 2 9269 0444 )
---
Order Information
Orders will be processed during business hours Monday through to Friday 9.00am-5.30pm excluding Public Holidays. Payment is due at checkout on website with payment methods listed. Most orders will be shipped within 10 working days.Special orders may take up to 4 weeks for delivery.
---
Placing An Order
Orders can be made via our website by clicking the shopping cart button on the menu. Orders also can be placed via the telephone to one of senior sales consultants by calling us on (02) 9269 0444 or you can download an order form from our homepage left side and fax your order form on (03) 9848 6914. Australian Jewellery Liquidators is an Australian company and therefore all prices listed on the website are in Australian Dollars and include GST.
---
Payment Methods
Australian Jewellery Liquidators accepts payment via Visa ,Mastercard AMEX and direct deposit .* For Purchases over $5,000 and purchases made not from within Australia only direct deposit will be accepted.For direct deposit please use the following details.
Account Name: Australian Jewellery Liquidators
BSB Number : 062 016
Account Number :1022 2605
Full Name:
Email Address:
Home Phone Number :
Shipping Address:
Payment Details

---
Product Availability & Pricing
Australian Jewellery Liquidators has a massive range of jewellery and most pieces on our web service sell out fast. If your product is sold out you will be notified immediately. * All prices on website are subject to change and may change from time to time due to Gold Pricing and costs of Natural Gemstones & Diamonds and limited supply may increase price without notice.Items featured on our website may not always be in stock and limited supply may increase without notice.
In most cases we are accomodating and can request a special product style to be especially made yet can take up to 4 Weeks if a Special order.
---

Returns Policy
Refunds are for online purchases only.Articles will be accepted within (21 days) only with their receipt proof of purchase and be items must in the exact original condition upon which they were received . Each item must be in new condition , unworn, and without any physical alteration including resize and will undergo full inspection .
Please contact customer service on (02) 9269 0444 to arrange for such returns.(Return of goods is at own expense).Call Australian Jewellery Liquidators Indulgence store to obtain our return address and postal details .
Secure your item (s) and all orginal paperwork you received with the item in a plain suitable size box available at post office.We recommend sending package using Australia Post express post sachtel signature required or registered mail, as this is the safest way to ship high value items. NOTE When addressing parcels please quote the initial of AJL as our company name as using jewellery related words on the outside of a parcel can invite theft
Australian Jewellery Liquidators Indulgence store is not responsible for items damaged while shipping.Clearly print your name and address and telephone number on the the outside of the package in the return area.
---

Our Warranty & Guarantee Policy
We are proud of the quality of our jewellery and customer satisfaction is our number one priority,so have peace of mind that all our products will be delivered free of any manufacturing faults.If your item found to be defective upon receipt we will replace item immediately free of charge.We provide you with a 5 year manufacturers warranty with every jewellery piece purchased, excluding jewellery wear and tear.
---
Frequently Asked Questions
Can I speak to a sales Consultant before I place an Order ?
Yes , at Australian Jewellery Liquidators Indulgence store you can contact us on
(02) 9269 0444 or via email at sales@ajldirect.com.au if you have any questions or queries.
---
When do I receive a confirmation of my order ?
After you have placed your order you will receive a confirmation email within 48 hours.
---
Can I Place a Order over the telephone ?
Yes we can accomodate your order via telephone if you do not wish to order via the internet. We also accept fax orders you can download a fax order form on our home page.
---
Why are your Prices so reasonable ?
Australian Jewellery Liquidators works directly with leading jewellery manufacturers.This ensures the best possible prices to you as the consumer.
---
Can I order a jewellery piece in another colour of gold ?
Yes in most cases we can have a jewellery piece made for you in other gold colour.We specialise in 9 Carat Yellow gold , Rose Gold , White Gold and 18 Carat yelllow gold , Rose Gold and white gold.
---
What is the difference between 9 Carat and 18 Carat gold?
Carat represents the amount of pure gold in the alloy. 9K IS 37.5 percent pure gold. The benefits of 9 Carat gold for chains, necklaces and bracelets is that it is not as soft as 18 carat or 14 Carat therefore harder wearing.18 carat is is more pure than 9 carat gold. It contains a higher percentage of gold. Pure gold is 24 Carat and therefore 18 carat is 75 percent pure. We specialise in 18 Carat for our diamond bracelets, diamond earrings and diamond rings.
---
Can I Purchase A Gift Voucher ?
Yes , At Australian Jewellery Liquidators Indulgence Store it is simple to order a gift voucher simply call us on (02) 9269 0444 or email us at sales@ajldirect.com.au and we will send you a gift Certificate voucher to your preferred address. Gifts vouchers start from $50.00 and they are ideal when you want the person you are treating for to choose their preferred jewellery piece as we have a diverse jewellery range .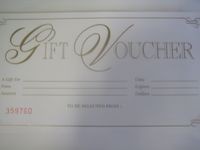 We accept direct deposit and credit card payment for this service. Just download a printable gift certicate order form.

---
Do you have a Lay By Service ?
Yes, Australian Jewellery Liquidators Indulgence store does offer a Layaway Service. Layaways must be done via email .You can contact us via email at sales@ajldirect.com.au to discuss which item or items you wish to Layaway . Customers may Layaway providing regular payments are made over a period of up to 10 months.
A minimum deposit of 20% of the price of the sale price of the goods is required .Regular payments must be made . Goods not collected within a 10 month period will be returned to stock and payments forfeited unless subsequent arrangements are made. There is no refund on defaulted Layaway.
---