CALL US Monday-Friday 8am-8pm on
(02) 9269 0444

EMAIL US 24/7 for any questions or placing a order at sales@ajldirect.com.au

FAX US Order forms can be faxed to
(03) 9848 6914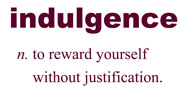 Our Quality
| | |
| --- | --- |
| | Quality Jewellery |
| | Free Delivery / Returns Australia Wide |
| | EZY BUY Payment Options Available |
| | Gift Vouchers Available |
Australian Jewellery Liquidators is renowned for its diverse jewellery range and fine quality that is maded to last. All our jewellery is genuine solid 9 carat gold or 18 Carat gold and and available in Yellow gold, Rose Gold or White gold. Specializing in 18 Carat gold diamond Rings. A beautiful impressive selection necklaces & bracelets and Earrings in 9 Carat gold & spectatular rings from natural Sapphire rings to exquisite natural Ruby and entire gemstone of choice. Stunning jewellery and many modern and rare designs. See our jewellery Range page to view all.

---
Why are Prices are so Low?
Australian Jewellery Liquidators works with leading jewellery manufacturers to clear overstocks .This ensures the best possible prices to you as the consumer.
---
Our Massive Range of Jewellery
We specialise in solid 9 Carat and 18 Carat gold Yellow Gold ,Rose Gold and White Gold in Bracelets ,Bangles ,Neckchains and beautiful unique Earrings and Pendants.Genuine Gemstones rings and Sterling Silver .We also carry rare European designs and unique Limited Editions .We have an extensive team of manufactuering experts in selecting Diamonds and guarantees quality of all our natural gemstones. Most of our spectacutular Diamond rings are made in 18 Carat gold & we carry a vast range from Princess Cut ,Round Brillant Cut , Emerald Cut, Oval Diamonds ,Cushions Cut, Marquise cut, Pear Shape just to name a few.
---
Jewellery is The Perfect Gift !
Our Quality Jewellery is a keepsake and a good investment as can be handed down and given to the next generation in the family.We can assist you for ''Engagement occasions'', ''Wedding Anniversaries'' , ''Birthdays'' & ''Thankyou'' &'' I Love You" and of course '' I deserve to Indulge & Spoil myself on something beautiful''
What ever you are looking for in Jewellery you will find it on our online at Australian Jewellery Liquidators Indulgence store. Buying on the internet is hassle free and is becoming the way of the future. A comfortable way of shopping anywhere and at any time.
Don't pay retail again and you will be the winner saving direct from the jewellery manfacturers.Ordering is quick and easy and fully insured on us and best of all Free Shipping & Returns Australia Wide.
---