CALL US Monday-Friday 8am-8pm on
(02) 9269 0444

EMAIL US 24/7 for any questions or placing a order at sales@ajldirect.com.au

FAX US Order forms can be faxed to
(03) 9848 6914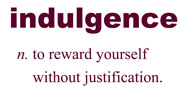 Shipping
Our shipping policy
We are proud to offer free fully insured shipping for every order within Australia . For an oversea enquiry or order please contact us for costs via sales@ajldirect.com.au.If you have any special requests or questions please call (02) 9269 0444 or international +61 02 9269 0444.
We will use one of the following services to deliver your item:


Signature Requirements for Delivery
A signature us often required to release your jewellery item . Please note if the method of payment was with credit card only the card holder can sign for the item.
As jewellery is often a suprise gift for birthdays , anniversaries and other special occassions we are accomodating if you require a speedy delivery and if you require an alternate address for item to be sent not to spoil a surprise.
Estimated delivery time within Australia
NSW- Sydney Newcastle 5 business days
VIC - Melbourne 5 business days
WA - Perth 9 business days
ACT - Canberra 6 business days
SA - Adelaide 7 business days
QLD - Brisbane 7 business days
QLD - Cairns 10 business days
Darwin 10 business days
Alice Springs 10 business days
New Zealand - 10 Business Days