CALL US Monday-Friday 8am-8pm on
(02) 9269 0444

EMAIL US 24/7 for any questions or placing a order at sales@ajldirect.com.au

FAX US Order forms can be faxed to
(03) 9848 6914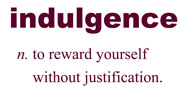 Customer Testimonials
Just some of our Customer Testimonials
''I have now been a customer of Australian Jewellery Liquidators for over 10 years . The jewellery is quality which is rare these days and is exceptionally well made. I love my bolt roller curb bracelet and never take it off . Its my signature peice I even shower with it on .Thankyou for wonderful range you have and I always enjoy liasing with your professional staff like Paul and Beryl .''
- ''Mrs Rayna''
"Thankyou so much for the amazing service I recently received purchasing the -engagement ring for my wife to be . She said Yes and I did shop around for some time and did my research the same size Diamond and colour was a significent difference at the retail store. Australian Jewellery Liquidators you save us thousands . Now we can have the honeymoon we have dreamed of in Fiji . Thankyou once again your incrediable service . We will be purchasing our wedding rings from you shortly ."
- ''Mr Gibson''
I would like to Thankyou Australian Jewellery Liquidators for my beautiful jewellery pieces. Your service outstanding and the quality of jewellery I am very pleased with .'' I won't buy my jewellery from anyone else"
Thankyou Again.
- "Mrs Greenway "
To Whom it May Concern
I lost a pair one of my favourite earrings a few years ago while I was gardening. I went one of your jewellery expos in Townsville as was able to buy 2 pairs of the same style that cost less than the price I orginally paid for the one pair at a jewellery store . Your sales staff went the extra mile and took the time and so much effort to find the matching earring . I never expectated to find the identical earrring style again and now I am so happy.
A big Thankyou to your delightful sales lady Beryl who assisted me.
-"Mrs McIntrye''
I have been a jewellery buyer for over 40 years. I love the fact jewellery lasts and I am centimental and like to give jewellery to loved ones as a special gift . I have found the quality of your jewellery to be outstanding and has a good strong weight in the gold chains and not light .I always recommended your company to others. I support Australian Companies like yours who give and supply a great product and a company that has staff who remember my first and last name. Your service is like no one else !
Keep up the good work . I am looking forward to seeing your new range on your website .
Thankyou Australian Jewellery Liquidators !
-"Mr Beattie."
I would like to commend your company for the recent solid gold bangle I purchased recently at your expo in Bendigo . I get so many comments and love the fact that its solid 9 Carat gold and very well made.
Wonderful service and beautiful jewellery . I will always purchase my jewellery now from Australian Jewellery Liquidators.
- ''Miss Blaze ''