CALL US Monday-Friday 8am-8pm on
(02) 9269 0444

EMAIL US 24/7 for any questions or placing a order at sales@ajldirect.com.au

FAX US Order forms can be faxed to
(03) 9848 6914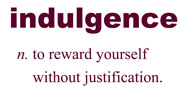 Find Your Ring Size

Find Your Ring Size by downloading the above chart form.
Tips for Measuring a Ring Size.
Measuring Your Finger . Your ring should fit your preferred finger comfortably , and snug enough that it will not fall off,yet loose enough to slide over the finger knuckle.
For Best Results measure your finger at the end of the day when your fingers are warm . Fingers can be smaller in the early morning when the climate may be colder.
Always best to measure your fingers 3 to 4 times for an accurate size.
Tips for buying a Ring as a suprise gift !
Ask a friend or family member if they know the significant persons rings size.
Sometimes if you can borrow one of the significant others rings for the correct finger you could use this ring as a guide to determine the size and place on our ring size chart .
Now its easy to find a ring size download and print off our ring size chart on the top Tab of this page above or from our homepage middle left side and place ring on chart to record your size for ring orders.
Our sizes start with with smallest Size I 15.3mm right through to our largest Z + 1.
In most cases we can accomodate to smaller or larger sizes if required.For queries about ring sizes email us at sales@ajldirect.com.au or call us on (02) 9269 0 4444 Monday to Friday 8am -8pm to discuss with one of our friendly Customer Service Representatives.