CALL US Monday-Friday 8am-8pm on
(02) 9269 0444

EMAIL US 24/7 for any questions or placing a order at sales@ajldirect.com.au

FAX US Order forms can be faxed to
(03) 9848 6914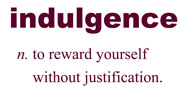 EZY BUY PAYMENT PLAN
AJL now offers Ezy Buy payment plan offers a layaway payment method on all our jewellery with no hidden fees or financial stress.
This ezy buy payment plan allows you to purchase a quality jewellery item and provides a affordable way to carefully budget without expensive fees. We work with many clients to accommodate to their needs. Great way of purchasing a diamond ring or jewellery pieces for anniversaries, Birthday's or Engagement at the discounted price.
Regular monthly payments can be made and final payment is required within 10 months from 1st payment date.Once final payment has been paid your item will be shipped to you within 3- 5 business working days.
For more information on minimum monthly payments see EZY BUY PRICE on selected individual jewellery item on our jewellery range page.
For further queries about AJL Ezy Buy Email us at sales@ajldirect.com.au