CALL US Monday-Friday 8am-8pm on
(02) 9269 0444

EMAIL US 24/7 for any questions or placing a order at sales@ajldirect.com.au

FAX US Order forms can be faxed to
(03) 9848 6914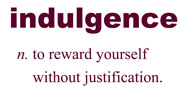 Earrings
Our Earrings are predominantly for pierced ears .We are proud that are earrings are made in either 9 Carat gold or 18 Carat gold . They make wonderful gifts
We carry Yellow Gold , White Gold and Rose Gold styles as well as two tone variations.
All of our earrings have not been silver filled ,dipped or plated so their are no suprises with our earrings .
Also all our backings of earrings are made in either 9 Carat gold or 18 Carat gold for those with sensitivity reactions to plated backings.We do have some clips on earrings in 9 Carat and 18 Carat gold in our limitied edition range also our clipon backing earrings are made in genuine 9 Carat or 18 Carat gold.
Be sure to look at all categories from Earrings & Natural Gemstone Earrings and Pearl Earrings through to our exquiste Diamond Earrings.